My navy-blue Hunter wellies I got because
1. it's amazing I've gone three years here in the PNW without rainboots;
2. i got PAID, son;
3. and i'm going on a train/walk daycation to Portland tomorrow, and it's going to rain.
4. the salesman at nordstrom was sweet.

Plaid. It is my goal in Portland tomorrow to find more plaid shirts at my favorite vintage store, buffalo. Well that, and pants... because all of mine have holes in them. Agh.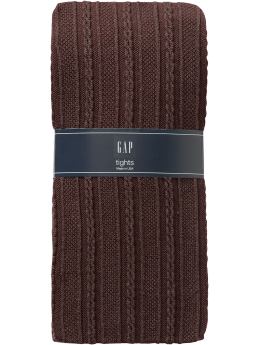 Cable-knit tights. Definitely will help me stretch out my love of shorts for a week or two into the fall.
This awesome dress I got from Gap. The silhouette is definitely not the same on me-- I got it in a larger size on accident, but I like it-- the length skims the tops of my knees, and the cut of it, while a little large, is pretty interesting and flattering. It took me a while to get used to it, though. My initial reaction was "I LOOK LIKE A GRANDMA."
Anyhow. End of my consumerist rambling. I'm on fall break right now, so I have quite a bit of extra time to shop. :)
PORTLAND TOMORROW!